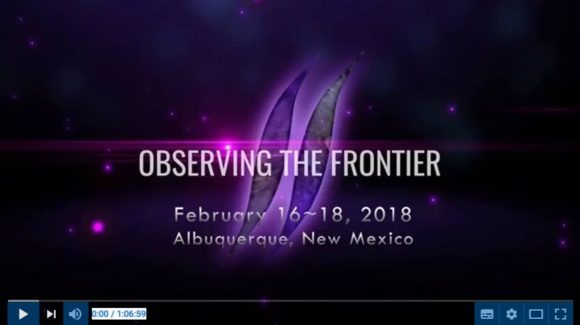 Glyphosate and the Human Microbiome
The age of interdisciplinary science is here!
OTF 2018 is a forum that brings together sectors of the scientific community to promote a basic understanding of the whole – topics include solar activity, earth changes, earthquake forecasting, space weather and its effects on human health, and more. Featuring new speakers & presentations, a student session, VIP panels, breakout events,, social hour, and fun opportunities to connect with like minded observers!
FEATURED SPEAKERS:
Joan Burkepile, Project Scientist
High Altitude Observatory
Mauna Loa Solar Observatory
Dr. Adrian D'Amico, Chief of Emergency Medicine
VA Health Systems Pittsburgh,
University of Pittsburgh
Dr. Lisa Upton, Solar Physicist
NSF Postdoctoral Fellow, High Altitude Observatory
RETURNING SPEAKERS
Eugene Bagashov, Joint Institute for Power and Nuclear Research – SOSNY
Dr. Michael Clarage, SAFIRE Project
Adrian D'Amico, Space Weather News
Ben Davidson, Space Weather News
Dr. August Dunning, CalTech