Was ist die Blockchain?
blockchain, Substantiv /ˈblɒktʃeɪn/
Eine Blockchain ist eine Datenbank mit Transaktionen, die über alle Nodes verteilt ist, die am auf dem Bitcoin-Protokoll basierenden System teilnehmen.
Von de.bitcoin.it/wiki/Blockchain
Ein mysteriöser Artikel von Satoshi Nakamoto (2008, "Bitcoin: A Peer-to-Peer Electronic Cash System") war der Beginn der Bitcoin-Blockchain. Diese ist eine Kombination bereits bestehender Technologien, die es ermöglichen, die Echtheit von Daten ohne eine zentrale Aufsichtsbehörde sicherzustellen. Im Gegensatz zu herkömmlichen Datenbanken in Banken und anderen Organisationen funktioniert die Blockchain dezentral, ähnlich wie Wikipedia, wobei Benutzer Einträge aktualisieren und überpruefen. Die digitale Währung Bitcoin ist die erste Anwendung der Blockchain, doch viele weitere Anwendungen sind denkbar.
Die nächste Generation des Internets
Die ersten vierzig jahre in der Geschichte des Internets führten zu E-Mail, Social Media, Apps, Online Shopping, Big Data, Open Data, Could Computing, oder dem Internet der Dinge. Informatik ist heute überall ein zentraler Punkt, manchmal mit vielen Vorteilen, und manchmal weniger. Trotz grossen Fortschritten im Datenschutz und Datensicherheit fehlt etwas Wichtiges im Internet noch weitgehend: Vertrauen. Hier kommt die Blockchain ins Spiel.
http://blockchain-documentary.com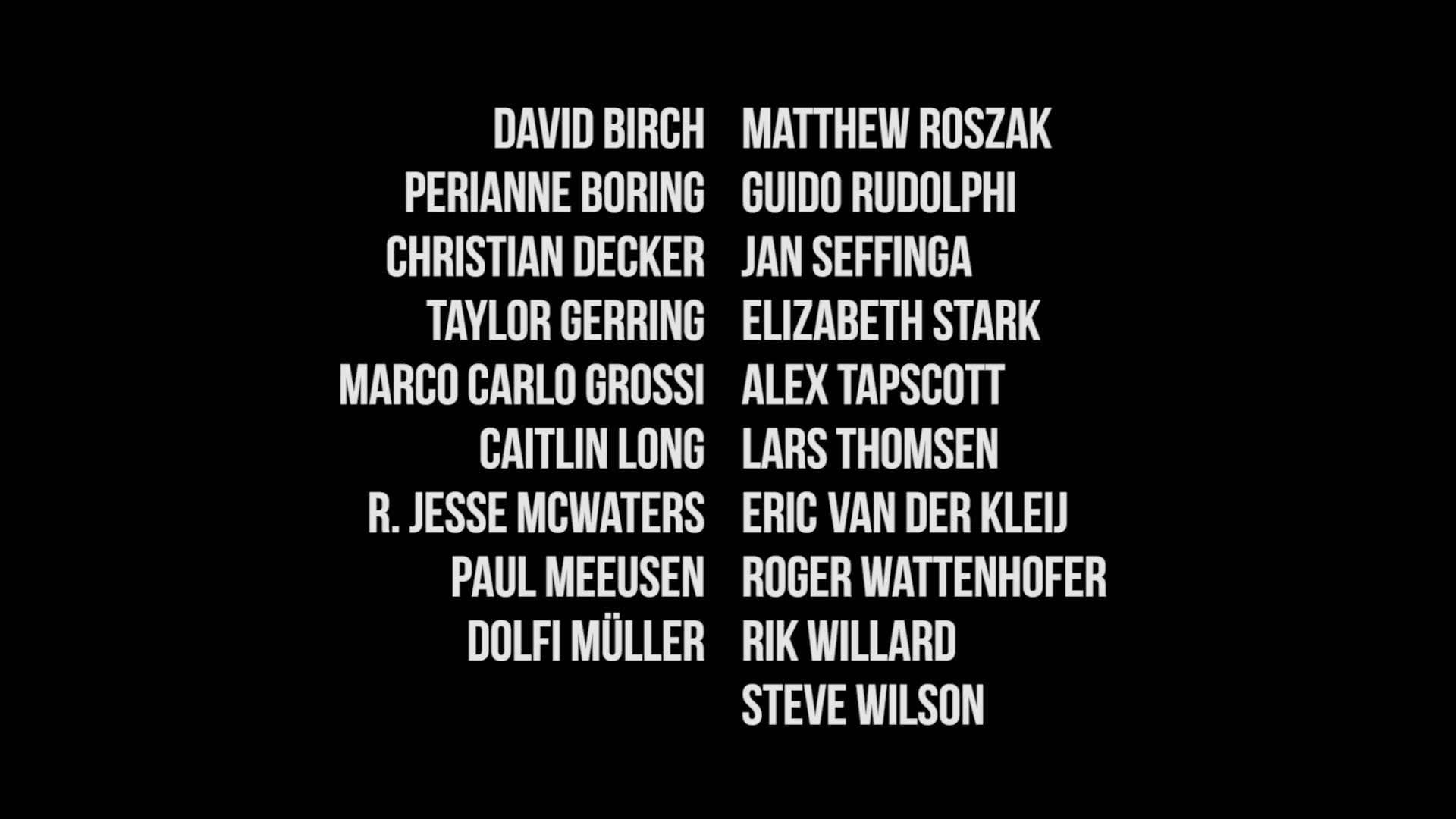 English Version
Some think the blockchain is far from mainstream adoption, others believe it will change the world before we know it. True is: The history of the blockchain has just begun, and its final outcome lies in the future. Filmmaker Manuel Stagars documents the global blockchain ecosystem in conversations with blockchain experts, scientists, entrepreneurs, corporate decision makers, politicians, investors, and others.